You're a savvy millennial. You know that cartoons aren't exclusively for children because there's a fairly good chance you grew up watching "The Simpsons," "Futurama," and if your parents were cool enough, "South Park."
You're aware of the vast empires of Seth MacFarlane – and really, who isn't? Whether or not you're a fan, you probably have at least one friend who loves "Bob's Burgers" or any other animated oddity that is featured in a late-night lineup on Adult Swim. And hell, you might even be a fan of anime, which is technically a type of cartoon, though that oversimplification will likely tick you off
But these cartoons aren't like those. These are legit kiddie fare, whose socially acceptability is inversely proportional to your age unless you have kids of your own to use as scapegoats for your guilty pleasure.
Here's a list of current cartoons that will help you relive your childhood.
Regular Show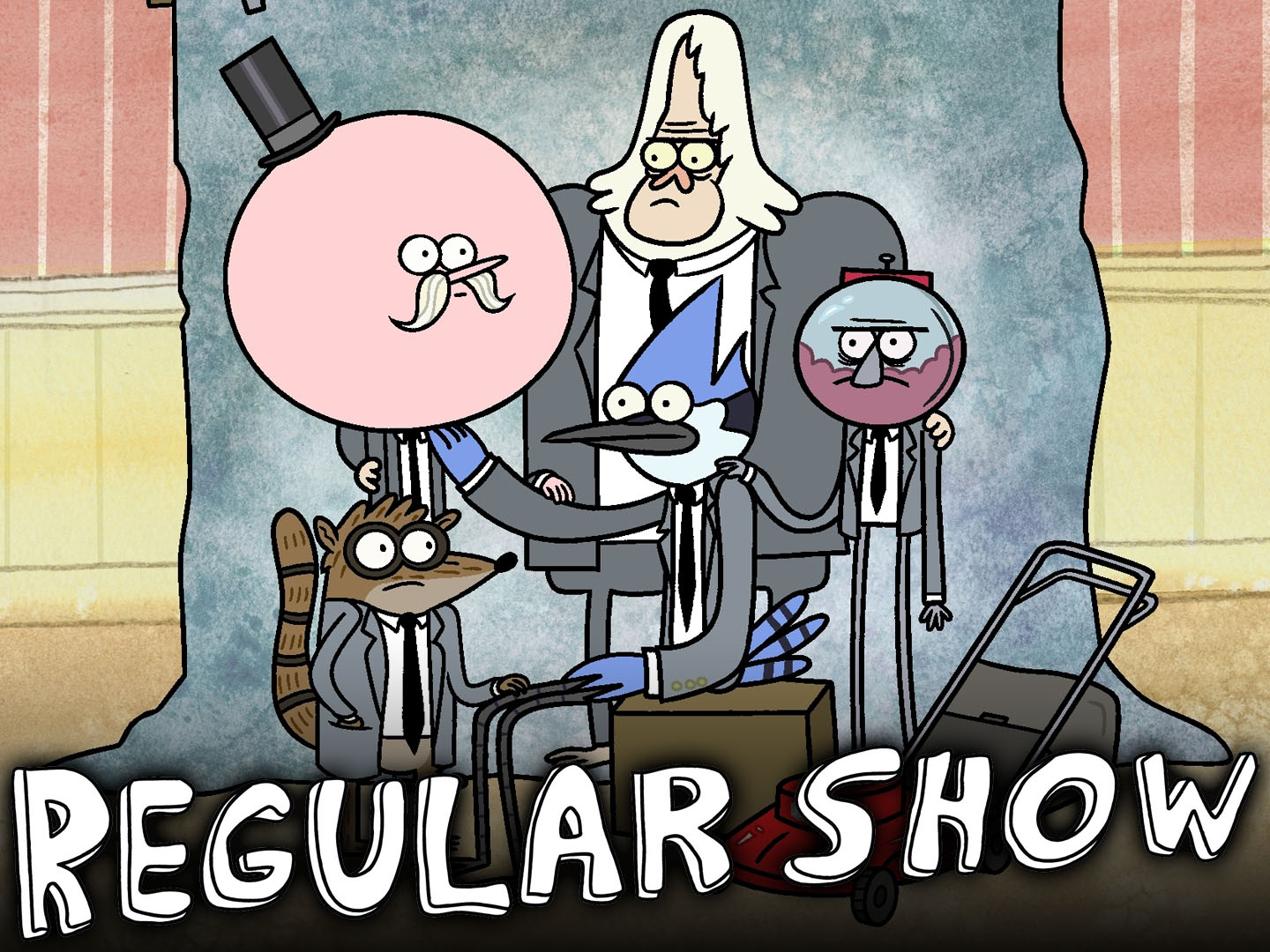 Have you ever had a dream that mimicked real life, but unexpectedly twisted into a weird showdown with magical creatures trying to take over the world that still felt like a cogent series of events until you woke up?
"Regular Show" is that brand of weird. The ongoing joke is that the show is anything but regular, which is to be expected from a concept that started out as an acid trip. Most of the episodes start out pretty normal, and then suddenly the two main characters are tasked with preventing total world destruction or something equally as sinister. It's always outrageous, but surprisingly relatable as a twentysomething; the lead characters Mordecai and Rigby work at a dead-end job they hate so they can live their lives as young adults who just want to have fun and play video games.
Recommended watching: Steak Me Amadeus, Do Me A Solid
Adventure Time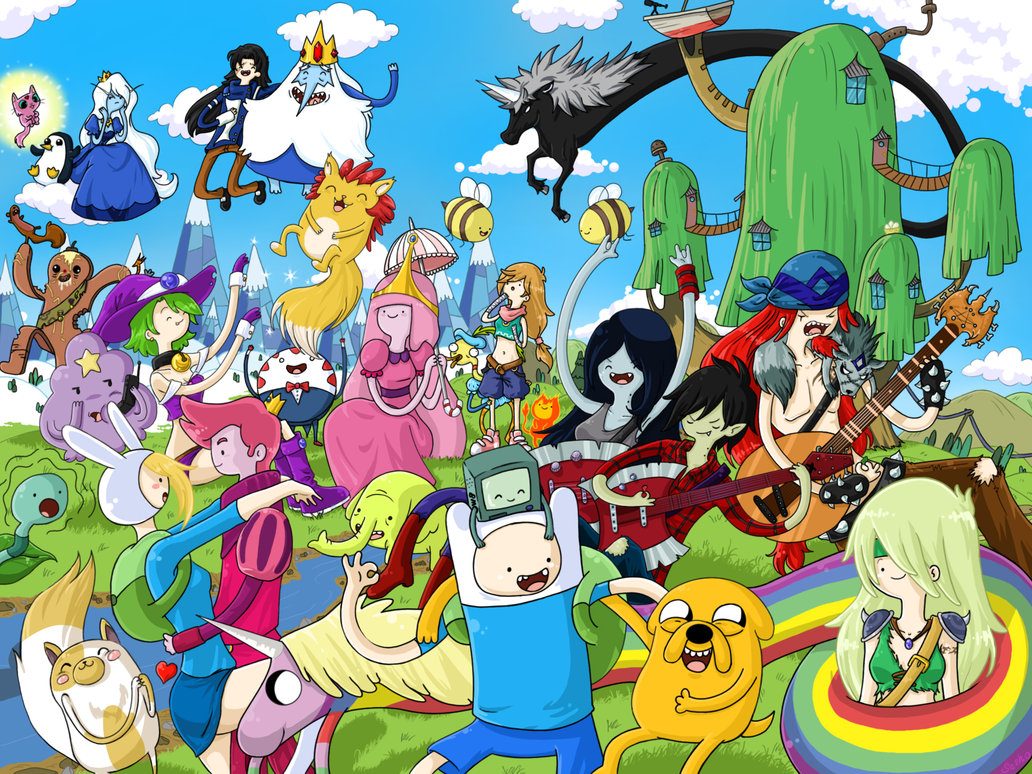 The future may be post-apocalyptic in the Land of Ooo, but that doesn't mean human boy Finn and his magical dog Jake can't have some crazy fun adventures accompanied by a huge host of characters who are mostly princesses.
Adventure Time was created Pendleton Ward, who did work on "The Marvelous Misadventures of Flapjack" (another great show that unfortunately no longer airs), and is heavily inspired by video games and the fantasy role-playing game Dungeons and Dragons.
The show may seem strange, but the subversive humor is wickedly funny and there's so much innuendo it's surprising that it's even on the air. It's no secret that this show has a massive following of adult fans; much like My Little Pony, you can find merch everywhere, and it's popular fodder for .gifs and screengrabs on Reddit and Tumblr.
Recommended watching: Goliad, Fionna and Cake
Powerpuff Girls
PPG was great back in the day and I had special adoration for the movie because of Mojo Jojo. For their 15th Anniversary (really, it's that old?), Cartoon Network will be airing a remake special on January 20th with Ringo Starr of Beatles fame singing and voicing a character called Fibonacci Sequins. I'm not sure yet if it has any appeal other than nostalgia, but I'll definitely be watching. For science.
Recommended watching: Airs on Cartoon Network on January 20.
My Little Pony
In the unlikely event that you missed all the buzz, it's a wildly popular "girl" cartoon that started out explosively popular on certain circles of the Internet and has since achieved cult status among older viewers, especially males. (And since there's been so much emphasis in media about the male viewership, the standard presumption is that the base demographic is male.)
If you're into fandom participation, this one is definitely huge. The appeal is the all-around amazing execution of the team: superb animation, great writing, quality voice-acting. It also helps that it was created by Lauren Faust, who also worked on great shows like Powerpuff Girls and Foster's Home for Imaginary Friends. It's fun, and definitely not what you'd expect from something bearing the name My Little Pony.
Recommended watching: Anything from the first two seasons. They're on Netflix.
Steven Universe
Steven is a member of the Crystal Gems, a group of magical people who protect the world from evil. Steven is half-human and hasn't learned how to use his powers yet. The show is reminiscent of old school cartoons and has a sort of Sailor Moon feel to it.
It's a relatively new show and still getting its bearings, but it has huge potential. Steven wins all sorts of props for being the first cartoon created by a woman to be aired Cartoon Network. Incidentally, creator Rebecca Sugar previously worked on Adventure Time.
Recommended watching: Any of the first few episodes that have been released thus far
Gravity Falls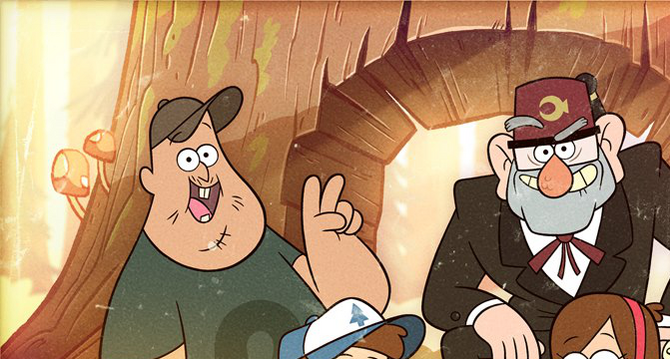 The Internet consensus is that this show is both brilliant and underrepresented. I wish I had more to say, but unfortunately, I have yet to watch it. It was created by a former writer for "The Marvelous Misadventures of Flapjack," so that has to count for something.
Bravest Warriors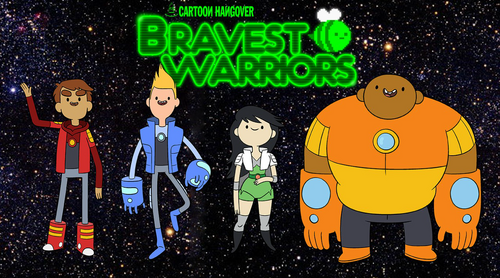 The Bravest Warriors follows four teens and their ladybug/cat hybrid pet on their adventures in space. It's another brainchild of Pendleton Ward and kind of an exception on this list. The episodes, which average at about 5 minutes a segment, are a part of Cartoon Hangover, an Internet-exclusive series. Considering the content that appears on the channel, it's a fair assessment that the show was created with an older audience in mind; however, the comedy relies on (persistent) innuendo, implied suggestive meaning, and deadpan timing. It's sort of an amped up version of "Adventure Time," compacted into chicklet-sized mouthfuls and also okay for kids…maybe.
Recommended watching: Butter Lettuce
Special Mention: Bee & PuppyCat
A girl and her cat (…er, dog?) must battle to save the world in an alternate dimension known as the Fishbowl Space while also navigating the tricky real-time world. Currently, Bee & PuppyCat has only released two episodes on Cartoon Hangover, but successfully funded 9 future episodes through Kickstarter. The episodes have an old-school anime feel. The series was created by Natasha Allegri, design and storyboard artist for—you guessed it—Adventure Time (are there any cartoons on this list that aren't made by someone who worked on AT?).
Recommended watching: The pilot episodes
What are you watching? Let's talk about it on Twitter, @BusterEllie