Internships can lead us to extraordinary things, but only if we choose to see them as a tool for guiding us to the greatness that we are destined for.
In college, it seems like everyone either has an internship, wants one, or is actively trying to get one. They are the things that our professors say we need in order to get a job in the real world. If so much pressure is put on internships, why is there such negativity surrounding them?
Countless trend pieces have been written about internships and the negativity surrounding them. In order to combat this as the young working generation, we need to have faith in our abilities and most of all, positivity. Our current state of mind is very downtrodden, as Alex Williams perfectly captures in his New York Times article."While the idea of slaving away in two, three or four quasi jobs without a clear path for advancement may seem unimaginable to an older generation, those in their 20s seem to respond to their jobless fate with a collective shrug." Although this fate may seem like it is permanent, it is in fact, just the opposite.
Though the caution is not totally unwarranted, as the media and Millennials are rightfully discussing the value, legality and job prospects of internships. There have been many legal battles surrounding them, infamously, the Condé Nast battle, where former interns are filing lawsuits against their employers for working long hours to seemingly no benefit. This lead to Condé Nast's discontinuation of their highly coveted internship program.
Battles like these are tough and rock the hopes of many young Millennials, but they are also changing the game to make internships more equal and beneficial for us in the future. Though little things like the legality and job opportunities are important, they are not everything. We should be happy about the opportunities we are given in the present and trust that everything will work out in the end.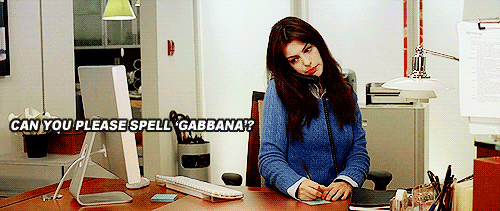 Those Condé Nast interns sued their employers, which I believe was for all the wrong reasons. Internships are not about money, but about gaining experience. Working long hours is a part of job life, and we need to know how to deal with that before we enter the real world, where it really counts. Internships are our chance to make mistakes and learn. Everyone had to start from the bottom to get to the top, so why is everyone so negative about the future?
One of the biggest grievances among Millennials is the fact that most internships are unpaid, which is weighed down with an extremely negative stigma. Though they may be unpaid, internships have many benefits.
In place of monetary compensation, many students can receive school credit for their internship, which can help them fulfill graduation requirements while simultaneously getting real world experience. That is what I believe the real benefit of internships are, as jobs are for earning money, not internships, which are for work experience.
For college students, that "real world" work experience can be daunting to imagine, where you work from 9 to 5 and then get home only to crash after having just eaten dinner and watching an episode of your favorite show.
For those of us still in college, we don't know what this world is like yet, though we know we will be entering it very soon, which can be filled with uncertainty. Internships provide us with the opportunity to gain a taste of that day-to-day work life in our chosen career fields.
We can test the waters and see if the path we are pursuing is really what we can imagine enjoying for many years of our lives. Without opportunities to learn the ropes of our majors outside of the classroom, we would have no way to know if our majors are truly our passions.
Internships are essential to learning and are growing in popularity, where "56 percent of employers plan to hire more interns in 2014, with 62 percent planning to implement a more structured internship program," according to a study conducted by Internships.com. This is great news for interns, as lack of structure is often another one of the common grievances about internships. Also with more internships available to students, more of them can be better prepared to enter their field with relevant and positive work experience.
In the end, internships are all about perspective and learning. They are our baby steps into the real adult world, where as we know that like growing up, the best things will come with time.